Kevin claims Natalie deserved BB US win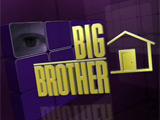 Big Brother US star Kevin Campbell has claimed that the show's winner Jordan Lloyd did not work hard enough for her victory.
Waitress Jordan, 22, triumphed over her rival Natalie Martinez in the finale on Tuesday, picking up five jury votes from her fellow housemates and viewers at home.
Kevin, who finished in third place, was one of two housemates who chose to support Natalie instead.
Reflecting on the decision, the graphic designer told Zap2it: "Um, I know there's a lot of love for Jordan out there so I don't want to hate on her. [But] Jordan's not a fan of Big Brother, she never watched Big Brother and she just kinda fell into this.
"She was hanging on to Jeff [Schroeder] and I wanted to give my vote to somebody who actually hustled, somebody who was doing everything possible to win and I thought Natalie did that."
Kevin conceded that his opinion on Jordan might have been different if he had been given the opportunity to watch footage from the programme.
However, he then added: "I mean, my vote could've changed but I also wanted to give it to a fan of the show and Jordan's not a fan. She's like, 'What's Big Brother?' She didn't even know Julie's name. She found out the day she moved in that the host was Julie Chen."
Jordan's triumph was seen by 7.91m viewers on Tuesday night.